MARRIAGE CELEBRANT MELBOURNE – MULTICULTURAL WEDDINGS
Call or text now on 0422448918
Trying to plan a wedding is complicated and stressful enough, let alone being of different backgrounds, religions, customs and cultures.
Hello and congratulations! Are you trying to plan a Multicultural Wedding in Melbourne & looking for a Celebrant?
I'm Sharon Osman and I specialise in Multicultural Weddings in Melbourne.
As a Melbourne Celebrant I have 12 years of remarkable experience and exceptional memories of my amazing couples.
I hope I can not only serve you but also help unravel anything that's causing you stress.
The best way to ensure that a multicultural wedding runs smoothly is to effectively communicate as a couple and with parents and family involved in the process.
In my experience as a Multicultural Wedding Celebrant conducting Marriages in Melbourne, I have observed that usually couples are fairly open and relaxed to the whole process, mainly because they were born and raised here, and not entirely aware of religious and cultural aspects of the ceremony.
This is in some cases left up to the parents to offer their input and guidance and then the couple choose what they want to incorporate in the ceremony.
Although you are involving your parents, keep in mind that it is your wedding.
Also choosing the right ceremony site is as important as choosing your celebrant.
As much as I love multicultural weddings. It's also wise to be aware that in order for your wedding to stand the test of time, you might have to pre discuss in detail topics like finances, faith, raising children and so on to avoid issues down the track
How do I know this?
I am an example!
I'm of Indian background and my husband is of Australian/ Lebanese background.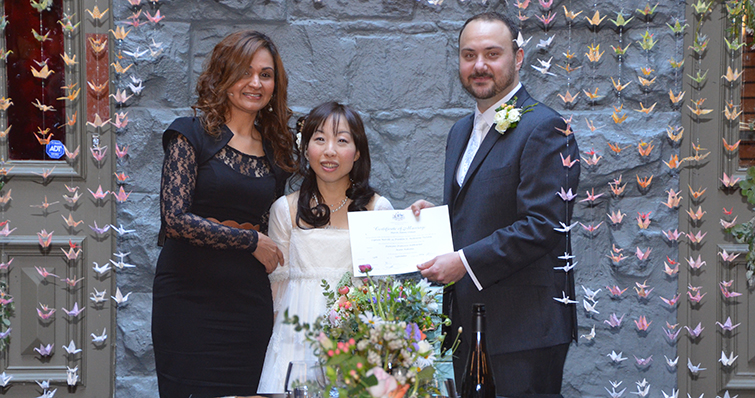 We didn't discuss all the potential issues and learned the hard way.
But now that I am in a much better place I feel a deep responsible to enlighten my couples before hand.
As a Melbourne Multicultural Celebrant, I always offer a personalised ceremony and encourage blending of both traditions and cultures and sharing aspects of it in the ceremony. I create a ceremony that acknowledges both ethnic and religious backgrounds, adding meaning and depth to the ceremony.
So to hear more and discuss how I can bring more love & light into your special day, why not call
Sharon for a no obligation chat and quote.
0422448918