WEDDING CELEBRANT – REGISTRY STYLE MARRIAGE
Call or text now on 0422448918
Looking to get married with fun and no fuss? Then a Registry Style Marriage might be what you need. No stress just legal proceedings taken care of by a Melbourne Celebrant.
All legalities are attended to from start to finish, easy step by step process in the comfort of my home, yours or where ever you choose.
So don't break your budget call Sharon for a Legal Registry Celebrant in Melbourne.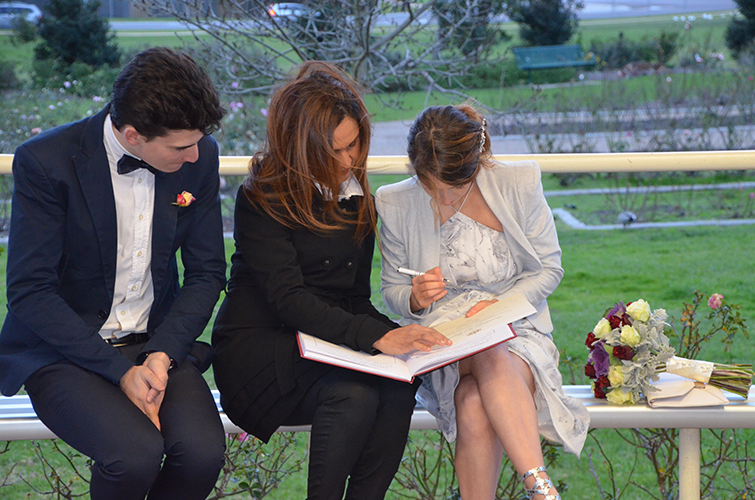 Hello and welcome to my website! I'm Sharon Osman, an authorised Marriage Celebrant officiating for 12 years in Melbourne.
A little about registry style marriages/weddings.
These are designed to cater for those couples who just want a low key, low cost legal marriage. Or you might be having a marriage ceremony or already done so overseas and just wish to legalise it in Australia. Or you may just want to get married legally and have a grand celebration another time.
Most often I'm also asks to come to Indian – Hindu, Buddhist, Sri Lankan and Muslim Ceremonies to just perform the Legal formalities.
Or, If you are planning to legally marry and your partner is overseas, you can still fill in the NOIM form, lodge it with me and I can provide a letter confirming your intention and booking.
The reasons and options are many but the level of service I offer is always high.
Having graduated from the Academy of Celebrancy in 2009 I have conducted over 600 weddings since and regardless of your situation or where you are from I fully understand and respect every background, nationality and culture.
My passion for being of genuine service has drawn couples to me from all over Melbourne, Australia and all over the world.
I have married couples from all over India including Hindu Ceremonies, Indian and Australian couples, couples from Sri Lanka including Poruwa Ceremonies, Punjabi Couples, couples from Pakistan, Indonesia, Thailand, Chinese bride and Australian groom, and vise versa. Japanese and Australian, Romanian, Italian, Couples from the Netherlands,
Romania, Croatia, students from Italy, Germany, the US, UK, Scotland and Canada.
Some areas I have married people from Include – Beaconsfield, Pakenham, Berwick – Dandenong Ranges – Sherbrooke, Doveton, Endeavour Hills, Springvale, Clayton, Eastern Melbourne – Narre Warren – Rowville – South East Melbourne – Yarra Valley – Brunswick – Fitzroy – Frankston Ferntree Gully – Belgrave – Cranbourne – Carrumdowns – Mulgrave – Clarenda, Blackburn – Chadstone – Doveton – Noble Park, Burwood, Blackburn, Chadstone, Endeavour Hills – Glen Iris, Glen Waverley and all over the north and west of Melbourne.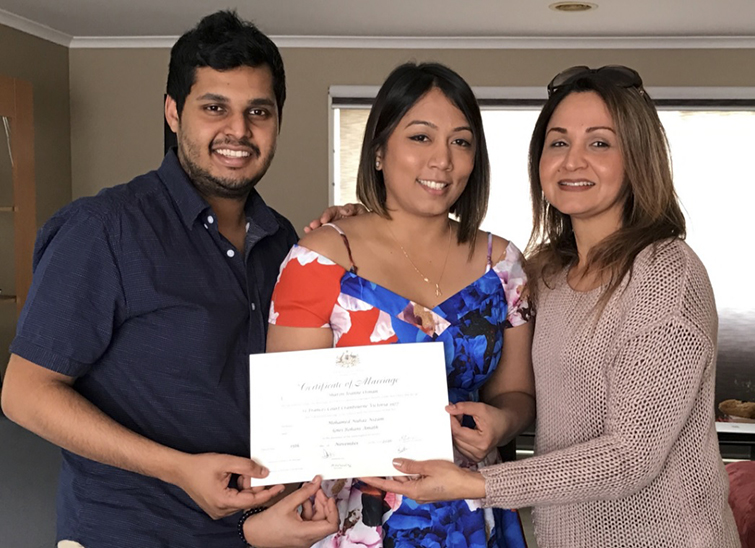 So call me today for a great offer.
0422448918