MARRIAGE CELEBRANT BEACONSFIELD
Call or text now on 0422448918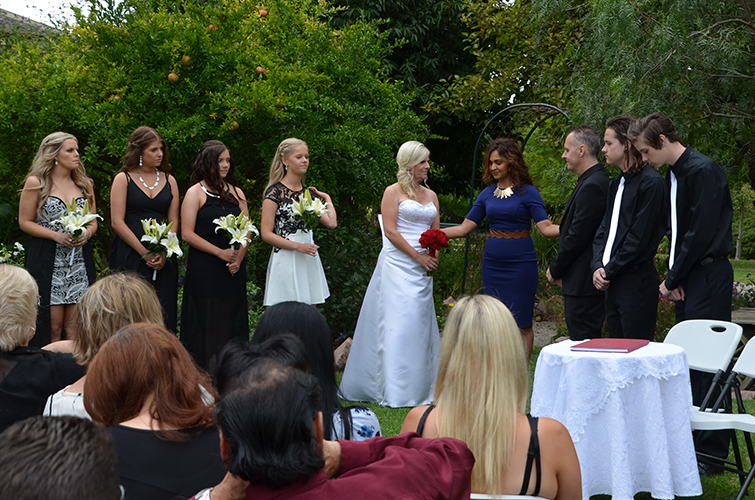 Planning to get married and looking for a Wedding Celebrant?
I'm Sharon Osman, an authorised Marriage Celebrant servicing Beaconsfield and all of Melbourne.
With over 12 years of experience and several ABIA wedding Awards, I am grateful and humbled to have the best job in the world.
I would be honoured to officiate at your wedding. Whether you are after a easy Elopement style marriage registration from my home office or whether you choose to have a personalised wedding ceremony.
I'll be delighted to speak to you, listen to your dreams, present your options, offer unlimited guidance and support as you plan your very special ceremony. With a background in Quality Assurance and Life Coaching I am equipped to connect with you, lift the stress off your occasion and help you relax and take in your special day.
I can provide you with a personalised ceremony, a list of vows that you can choose from or even create personalised vows. With your input and information I create a ceremony that highlights your love story and deep feelings of love for each other. I then deliver an elegant and authentic ceremony that is powerful, memorable, fun and relaxed.
Uniting your love is a significant time for both of you & celebrating it before your family and friends in an outstanding style is my job. Your wedding ceremony can be large and glamorous or small and intimate. It can include cultural or religious aspects, modern, same sex or traditional. The choice is entirely yours.
Together with you, I will write a wedding ceremony that reflects who you both are. I strongly encourage you to integrate family and friends into your ceremony. This is a wonderful way of including near and dear ones.
Weddings are special and the ceremony is the heart of the celebration. I aim to keep it personal, passionate, humorous, true and meaningful.
Once you have chosen to have me as your Celebrant, you are guaranteed that you are in capable hands. Don't take my word for it. Please spare a few minutes to read my reviews and testimonials to help you make an informed decision.
Call me for a quick chat and I'll happily answer any questions you have, give you unlimited options and customise a quote to suit exactly what you want.
0422448918