Weddings
As your official Melbourne Civil Marriage Celebrant & Finalist for Celebrant of the Year Victoria 2017 & 2018 ABIA (Australian Bridal Industry Academy )  I offer a wide range of Wedding Ceremonies to couples of different nationalities and backgrounds right throughout Melbourne.
I'm Sharon and I Love what I do, and I do what I Love.. That is Marrying people. On booking with myself I will organize a meeting and if possible I will send you all the information you require.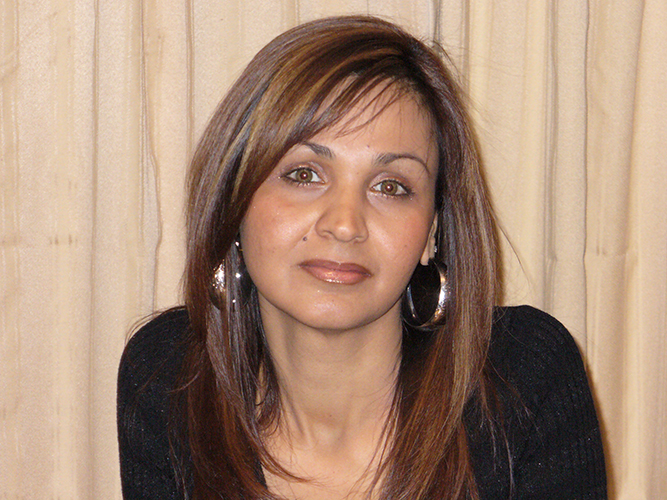 The notice of Intended Marriage has to be filled in and returned to me one month before your ceremony. This form can be submitted up to eighteen months prior to your set wedding date.
Why Me? Because I Love My job! It's my passion the thing that makes me jump out of bed. Because I am genuine, offer exceptional value and listen to deliver what you want. Because I love Officiating Weddings, I'm the best at what I do. I'm genuine, warm, professional & create a unique ceremony for you. The Service is provide is outstanding and my energy captivates you.
What I offer: I can offer unlimited ideas and assist you every step of the way. As your Celebrant, with my guidance, I help you bring together your ideas along with hopes and dreams of your wedding day. I send you a list of Vows for you to choose from or, You have the option of writing your own Wedding vows, which is a wonderful way to add depth and meaning to your Marriage.
I assist you every step of the way to create a ceremony that tells your Love Story, expresses and illuminates your passion and commitment for one another, whilst allowing for personal requirements to be included, in order to add that special touch. With a back ground in Life Coaching & Mentoring, I easily connect and build rapport offering clients an abundance of value. I provide guidance via telephone, email or skype, or even offer meetings if you wish.
You get the peace of mind that legal requirements are attended to and your ceremony will be perfectly prepared and officiated at your wedding. I also use a professional P.A. system so that your ceremony is audible to all your guests. Below is a structure of your wedding ceremony to give you a fair idea. Structure of Your Wedding Ceremony: All too often couples are worried about all the legal aspects of the Wedding and share  their stress and concern. However, once you  provide all the required documentation, According to Australian law, there are only a few sentences from the Marriage Act 1961 that have to be included in the ceremony. Apart from that, the sky is the limit.
Your wedding can be your own personal love story. Together we can create a ceremony that reflects you, or if you prefer, I will design the entire ceremony for you. I specialise in personalising ceremonies and this is where I share how you met, how long you've been together and what you love about each other.
Below is just a guide to help you gauge what we will be doing.
Welcome: Welcoming family, friends and the couple and acknowledging people who have passed on, family not present and overseas guests. Introduction: Your meeting, acknowledging love and support of family and friends, touching on values and how you view marriage. Acknowledging close family, friends and children if any. Celebrant: Explaining  the Legal Marriage Act In Australia. Giving Away: traditionally The giving away of the bride was a great way for parents to be involved, pledging their love and support. However these days it could be just mum or a son/ daughter or anyome close to the bride. Whether traditionally, or in a modern fashion. Another lovely way is a Blessing by bride and groom's parents or their children. Reading: ( Optional ) A Wedding Reading or poem read by a family member o close friend. Vows: If you wish to write your own vows, I will provide you with guidance. Alternatively I can write them for you.
SYMBOLIC TOUCH: (These are optional).
Below is a Ceremony between an Australian Groom & Indian Bride.
EXCHANGING OF RINGS
TRADITIONAL WEDDING
LIGHTING A UNITY CANDLE
ROSE CEREMONY
WINE CEREMONY
HAND FASTING CEREMONY
EXCHANGING OF GARLANDS CEREMONY
SAND CEREMONY
HINDU CEREMONY
MUSLIM CEREMONY
INTERFAITH CEREMONY
SURPRISE WEDDING
MODERN / CONTEMPORARY WEDDING
Declaration Of Marriage: Pronouncement of husband and wife. The Kiss. Signing: The legal documents, the marriage register and Marriage Certificates. You will need two witnesses over the age of 18. Closing: A Blessing, reading or words of congratulation. Presentation of marriage certificate and couple announcement to family and friends. It's normal to feel a bit overwhelmed with everything at first, but rest assured that I keep you relaxed and all will unfold smoothly and perfectly. For an obligation free chat call me on  0422 448 918 email: cherishedmomentscelebrated@gmail.com or visit the Contact page to submit an enquiry Below are links to pages on particular suburbs around Melbourne
Box Hill Civil Marriage Celebrant
Dandenong Civil Marriage Celebrant
Rowville Civil Marriage Celebrant
Frankston Civil Marriage Celebrant
Brighton Civil Wedding Celebrant
St Kilda Civil Wedding Celebrant
Beaumaris Civil Wedding Celebrant
Hampton Park Civil Marriage Celebrant Pakenham Civil Marriage Celebrant Lyndhurst Civil Wedding Celebrant Endeavour Hills Civil Wedding Celebrant Boronia Civil Wedding Celebrant Mentone Civil Wedding Celebrant Chelsea Civil Wedding Celebrant Lysterfield Civil Wedding Celebrant Sandringham Civil Wedding Celebrant Cheltenham Civil Wedding Celebrant South Melbourne Civil Marriage Celebrant Malvern Civil Wedding Celebrant Armadale Civil Marriage Celebrant Glen Iris Civil Marriage Celebrant Toorak Civil Marriage Celebrant Prahran Civil Marriage Celebrant Greensborough Civil Marriage Celebrant Balaclava Civil Wedding Celebrant Bundoora Civil Wedding Celebrant Croydon Civil Marriage Celebrant East Melbourne Civil Wedding Celebrant Hawthorn Civil Marriage Celebrant Mornington Civil Wedding Celebrant Mt Eliza Civil Wedding Celebrant Sherbrooke Civil Wedding Celebrant South Bank Civil Wedding Celebrant Carlton Civil Wedding Celebrant Docklands Civil Wedding Celebrant Langwarrin Civil Marriage Celebrant Mount Martha Civil Wedding Celebrant South Yarra Civil Wedding Celebrant Abbotsford Civil Wedding Celebrant Clifton Hill Civil Wedding Celebrant Collingwood Civil Wedding Celebrant Lilydale Civil Wedding Celebrant Moorabbin Civil Wedding Celebrant Olinda Civil Wedding Celebrant Beaconsfield Civil Wedding Celebrant Glen Huntly Civil Wedding Celebrant Black Rock Civil Wedding Celebrant Edithvale Civil Wedding Celebrant Wheelers Hill Civil Wedding Celebrant Albert Park Civil Wedding Celebrant Mount Waverley Civil Wedding Celebrant Richmond Civil Wedding Celebrant North Melbourne Civil Marriage Celebrant Indian Civil Marriage Celebrant Melbourne Fitzroy & Fitzroy North Civil Marriage Celebrant Port Melbourne Civil Marriage Celebrant Flemington Civil Marriage Celebrant Ripponlea Civil Marriage Celebrant Burnley Civil Marriage Celebrant Middle Park Civil Marriage Celebrant Mill Park Civil Marriage Celebrant Vermont Civil Wedding Celebrant Ringwood Civil Marriage Celebrant Elwood Civil Marriage Celebrant INDIAN WEDDINGS  CIVIL MARRIAGE CELEBRANT MELBOURNE Surrey Hills Civil Marriage Celebrant Blackburn Civil Marriage Celebrant Nunawading Civil Marriage Celebrant Lower Templestowe Civil Wedding Celebrant Donvale Civil Marriage Celebrant Bayswater Civil Wedding Celebrant Kallista Civil Wedding Celebrant CHINESE WEDDINGS CIVIL MARRIAGE CELEBRANT MELBOURNE Online Civil Marriage Celebrant Melbourne Carnegie Civil Marriage Celebrant Canterbury Civil Marriage Celebrant Mitcham Civil Wedding Celebrant Budget Wedding Civil Marriage Celebrant Ivanhoe Civil Wedding Celebrant Ascot Vale Civil Wedding Celebrant Heidelberg Civil Marriage Celebrant Easy Wedding Day Melbourne Civil Celebrant Watsonia Civil Wedding Celebrant Lower Plenty Civil Wedding Celebrant Coldstream Civil Marriage Celebrant Rosanna Civil Wedding Celebrant Epping Civil Wedding Celebrant MULTICULTURAL WEDDINGS -CIVIL MARRIAGE CELEBRANT Northcote Civil Wedding Celebrant Badger Creek Civil Marriage Celebrant Ferny Creek Civil Marriage Celebrant Carrum Downs Civil Wedding Celebrant Belgrave Civil Wedding Celebrant Preston Civil Wedding Celebrant HINDU WEDDINGS – CIVIL MARRIAGE CELEBRANT Chadstone Civil Marriage Wedding Celebrant Civil Marriage Celebrant Melbourne South Eastern Suburbs MELBOURNE EASTERN SUBURBS CIVIL MARRIAGE CELEBRANT MONBULK CIVIL WEDDING CELEBRANT CIVIL MARRIAGE CELEBRANT MELBOURNE EASTERN SUBURBS MUSLIM WEDDINGS – CIVIL MARRIAGE CELEBRANT  SRI LANKAN WEDDING CIVIL MARRIAGE CELEBRANT  MOUNT DANDENONG WEDDING CELEBRANT MULTICULTURAL WEDDINGS CIVIL MARRIAGE CELEBRANT  BASIC CEREMONY – MELBOURNE CIVIL MARRIAGE CELEBRANT SIMPLE LEGAL WEDDING – CIVIL MARRIAGE CELEBRANT CIVIL MELBOURNE MARRIAGE CELEBRANT – EASY LEGAL WEDDINGS SURPRISE WEDDINGS CIVIL WEDDING CELEBRANT  SRI LANKAN PORUWA MELBOURNE CELEBRANT SURPRISE WEDDINGS – CIVIL MARRIAGE CELEBRANT MELBOURNE    CIVIL MARRIAGE CELEBRANT – MUSLIM CIVIL REGISTRATION   KEYSBOROUGH CIVIL WEDDING CELEBRANT THAI WEDDING – MARRIAGE CELEBRANT MELBOURNE TURKISH WEDDING – CIVIL MARRIAGE CELEBRANT  CIVIL WEDDING CELEBRANT – FISHERMANS BEND TAYLORS HILL WEDDING CELEBRANT  REGISTRY TYPE WEDDING – CIVIL MARRIAGE CELEBRANT  REGISTRY STYLE MARRIAGE – CIVIL MARRIAGE CELEBRANT MELBOURNE CIVIL MARRIAGE CELEBRANT MELBOURNE CIVIL WEDDING CELEBRANT SPRINGVALE CIVIL MARRIAGE CELEBRANT MARRIAGE REGISTRATION – MELBOURNE CIVIL MARRIAGE CELEBRANT MULGRAVE – CIVIL MARRIAGE CELEBRANT  PUNJABI WEDDINGS MELBOURNE – CIVIL MARRIAGE CELEBRANT VIETNAMESE WEDDING – MELBOURNE CIVIL MARRIAGE CELEBRANT CLYDE & CLYDE NORTH – CIVIL MARRIAGE CELEBRANT MELBOURNE CIVIL MARRIAGE CELEBRANT – NEED A LETTER FOR SPOUSE VISA MIXED MARRIAGE MELBOURNE – CIVIL MARRIAGE CELEBRANT   MULTI CULTURAL MELBOURNE CELEBRANT AFFORDABLE WEDDINGS – MELBOURNE CELEBRANT SAME SEX MARRIAGE – MELBOURNE CELEBRANT MELBOURNE WEDDINGS – SHARON OSMAN CIVIL MARRIAGE CELEBRANT SAME SEX WEDDING CEREMONY- MELBOURNE CELEBRANT SAME GENDER MARRIAGE – MELBOURNE CELEBRANT SAME SEX WEDDINGS MELBOURNE CELEBRANT – EASY WEDDING REGISTRY STYLE SRI LANKAN WEDDINGS PORUWA STYLE – MELBOURNE CIVIL CELEBRANT VIETNAMESE WEDDINGS – MELBOURNE CELEBRANT WEDDING CELEBRANT MELBOURNE – Sharon Osman  EQUALITY WEDDINGS CELEBRANT MELBOURNE   MELBOURNE CELEBRANT CUSTOM CEREMONIES