INDIAN WEDDINGS – MELBOURNE WEDDING CELEBRANT
Call or text now on 0422448918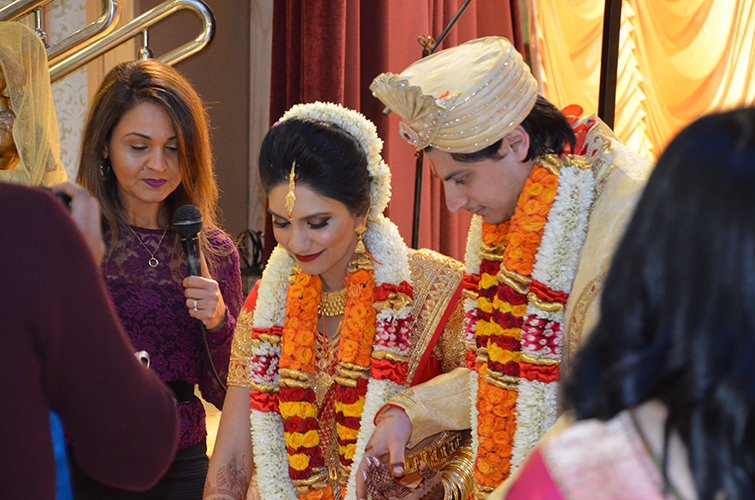 Looking for a INDIAN Wedding Celebrant in Melbourne? If you are planning to marry and want an Indian Celebrant, I am happy to be of service.
I'm Sharon Osman a Melbourne Celebrant of 12 years and still love  conducting marriages all over Melbourne and inter state serving couples from all walks of life and from all over the world.
My clients include a large portion of Indians, possibly because I am of Indian background. Others include  Australian, Sri Lankan, & couples of Different Nationalities, cultures and backgrounds.
With multiple ABIA awards, customer service awards and 2022 nominee for Designer of Dream award, I am humbled to have conducted hundreds of Indian weddings, I'm very grateful to have met and married people from all over India.
Being an Indian, I love Indian Weddings & feel proud to serve you with the highest quality of professionalisms, customer service and value for money.
With the diversity and multiculturalism we are exposed to these days, I have been very blessed to meet and marry couples from all over Melbourne, Australia and the world.
Everyone is different and every Indian Wedding ceremony is different, totally personalised to suit your needs and include culture or religious aspects. All your needs met and requirements fulfilled. You might need my services just for the registration, or you might prefer a personalised ceremony, regardless you have my full focus and undivided attention. Congratulations on your decision to marry and welcome to all the excitement.
For some of you all this is very new and for many, you know what you want. Nevertheless allow me to shed some light on what I offer along with the unlimited ideas and options available.
Getting married these days can be quite expensive especially now. I'm here to lift the weight off the heavy price tag for a ceremony.
As your Indian Wedding Celebrant, I conduct easy legal registration from my home office with you both and your witnesses. This is the easiest and most cost effective way to get married..
OR
You might choose to invite a few guests and like me to conduct a legal registration at your home.
OR
You may wish to have it on a larger scale at a venue, reception center, garden or a significant place.
OR
You might have something totally different in mind. The good news is that I am very open minded and accommodating.
Remember that there are endless options and opportunities and I advocate for fairness and equality for everyone. With me there is something for everyone. Whether you are a student or whether you
just choose to have a legal registration done in Australia and have
your ceremony & wedding celebration overseas with your family and friends,
or whether you have all your family and friends here and wish to celebrate the Bollywood style.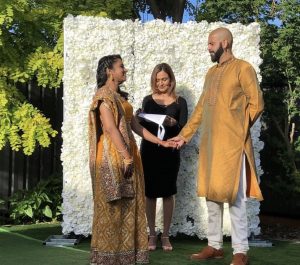 So for an Indian Wedding Celebrant, please call me for a quick and free chat.
No matter what your situation and what you want, I will go above and beyond to serve you and give you the most magical and memorable experience.
0422448918