WEDDING CELEBRANT – PUNJABI WEDDINGS MELBOURNE
Call or text now on 0422448918
As an Indian Melbourne Marriage Celebrant I have been privileged to unite couples of all nationalities and backgrounds. I have conducted Weddings of many PUNJABI couples in Melbourne. Some students, those on holiday or Melbourne residents.
So contact me for a free quote.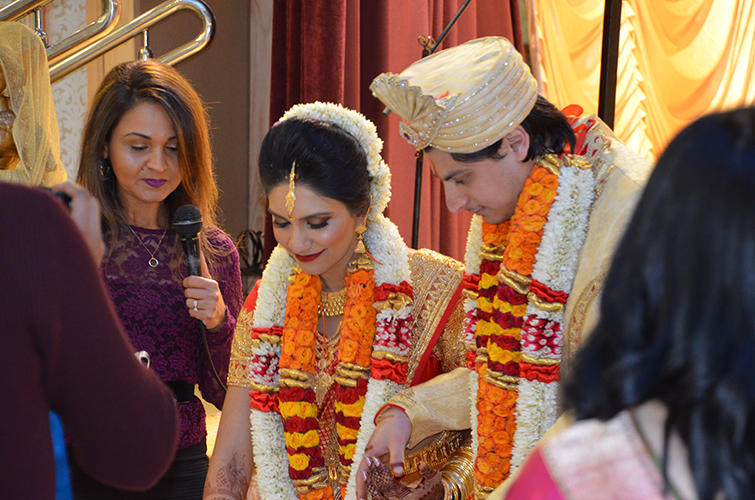 It all began 12 years ago and I'm still loving it. As an authorised Wedding Celebrant and 2017, 2018 (and every year since then)  ABIA ( Australian Bridal Industry Awards ) finalist. I'm humbled and blessed to have the best job in the world. I have conducted numerous Punjabi weddings, all very different, some Punjabi couples, some Punjabi and Australian and a lot of mixed Punjabi Weddings.
I follow my passion so enjoying working all over Melbourne. I feel privileged to be part of your wedding ceremony and share in the culture adding to your special day. I conduct Easy Elopement style marriages also from the my home office (or your home) at affordable prices.
Or if you choose something a bit more glamorous to celebrate with your family and friends, then I create a personalised ceremony that is unique and shares your love story, your values and your feelings for each other. This can be in your home or a reception venue in Melbourne. So regardless of the style you choose, I cater to all sorts of ceremonies and tailor a price to suit your personal needs.
I have been certified by the Academy of Celebrancy, completed my Certificate 1V in Celebrancy and hold extensive qualifications and training in the area. I am a qualified trainer, Life Coach and Mentor.
With my ability to connect with people from all backgrounds, I effortlessly work with all cultures and nationalities. A lot of my clients are Punjabi and Australian, Punjabi and English and many more.,
I have a trained speaking voice and experience in public speaking, you can rest assured the ceremony will be conducted with professionalism and delivered with grace on the day. My warm energy helps my couples relax and take in their day.
You are my priority at all times so I focus on your needs and wants and in no way will try to control or dictate to you. I take care of all legalities once you provide me with the necessary documentation and identification. You need to lodge your Notice of Intention to Marry form with me no less than one month before you marry.
Some of the ceremonies I have conducted include – Indian, Punjabi, Jewish Ceremonies, Hindu Ceremonies, Sri Lankan Poruwa, Thai Weddings, Double Marriages, Buddhist, Afghan, Punjabi, Muslim & Christian. Not to mention non religious and inter faith ceremonies.
I effortlessly work with couples from all walks of life, even those who speak little or no English. I have also worked with translators on many occasions and practice a lot of patience throughout the process.
I am reliable and professional and strictly follow legal procedures, so you can be assured you are getting the best quality service.
Please also visit my Gallery and testimonies to see for yourself and please do give me a call.
I perform marriage ceremonies all over Melbourne.
Don't hesitate, give me a call today
0422448918