WEDDING CELEBRANT GLEN WAVERLEY
Call or text now on 0422448918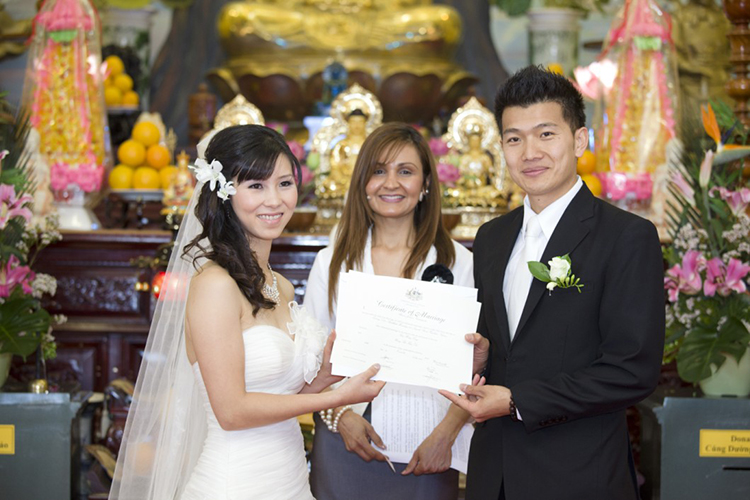 Glen Waverley Wedding Celebrant at your Service. Sharon Osman is highly professional and a popular Marriage Celebrant conducting weddings in Glen Waverley & all over Melbourne.
Hi, I'm Sharon! I am a wife, a mother, and a Life Coach also
What's my strength?
Delivering a personalised, warm and engaging ceremony that reflects all that is You.
Your Wedding Ceremony will be remembered fondly by you and your guests for the rest of your lives. So call me for a no obligation chat.
Planning a wedding can be fun, but also stressful. I aspire to lift the stress and offer a calm relaxing environment as part of planning your Ceremony.
Regardless of what sort of Wedding Ceremony you are after, I use my 12 years of experience to tailor one that suits you and allow for your dream to manifest into a reality.
I share your love story, and the aspects that drew you to each other.
Every single ceremony whether in Glen Waverley or anywhere in Melbourne is unique, memorable, romantic & divine. My ability to blend grace, professionalism and warmth has drawn couples to me from all over the world. My approach is from a place of love and my role exceeds being a Glen Waverley Celebrant. I offer unlimited support, ideas and guidance.
It's important to me that you are entirely happy, stress free and satisfied so I don't mind going out of my way to ensure that everything runs smoothly so you can enjoy your significant life event.
Regardless of what background, my aim as a Glen Waverley Wedding Celebrant is serve you with the utmost respect. No matter what your, cultural beliefs, nationality or Sexual preference.
Weddings, Formal and big or small and intimate. The choice is  yours.
Call me today for an obligation free chat.
0422448918