ROWVILLE – REGISTRY WEDDINGS MARRIAGE CELEBRANT

Call or text now on 0422448918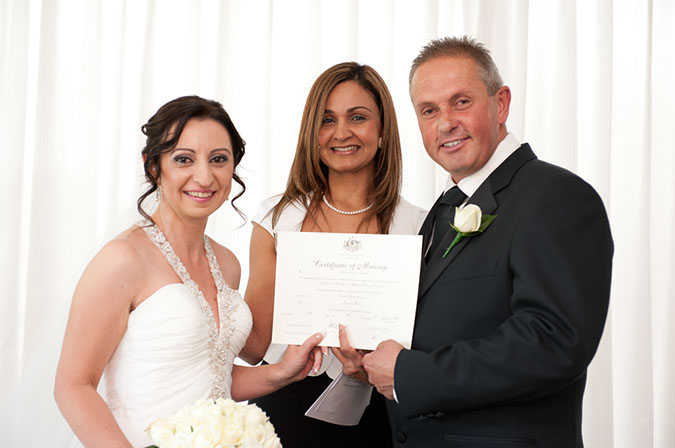 Hello and welcome! Congratulations on your engagement. If you're after a Rowville Celebrant, then you've come to the right place.
Quick, low key and extremely popular Registry Weddings are becoming. It's the new wedding style and more couples are opting for it to save money and get rid of the stress.
Conducting Registry Style Marriages in Rowville and all over Melbourne, I have over 12 years of wedding experience and freely offer unlimited guidance and help every step of the way.
It's perfectly fine if you don't know exactly what you want or don't know where to start. It's my pleasure to serve you, lead you through the whole process and make it easy, stress free, fun and most memorable for you.
Officiating as a Marriage Celebrant conducting legal marriage registrations in Rowville, I have married couples from all walks of life, different ages, nationalities, cultures and sexual preferences all over Melbourne, all Australia and overseas.
Some wish to lodge the Notice & a letter for their prospective visa application .
Others just want to legalise their marriage and have a celebration later. These days many simply can't afford the big glamorous weddings so you have the option of something intimate with the bells and whistles.
What ever your reason is, I am fully respectful and flexible.
I guide you every step of the way, from start to finish, give you all the information, help you with filling in the Notice form, and take care of all the legalities.
You can bring a photographer or I can recommend one.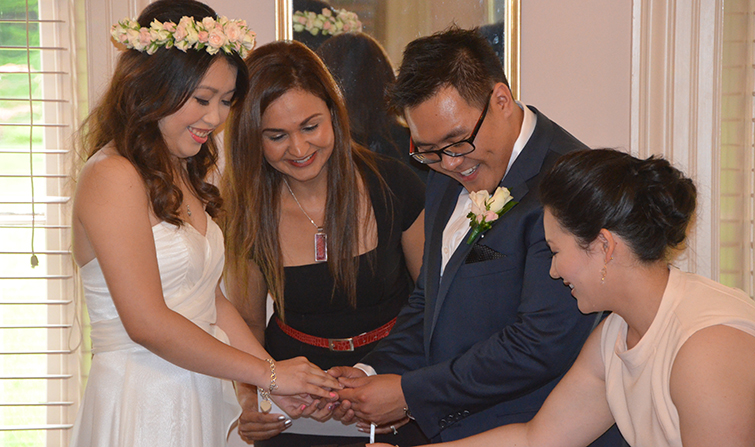 If you are new to the country or Melbourne and have no witnesses let me know and I'll help with that too.
All your questions are answered, every thing explained and all paperwork attended to. I'm always willing to listen and make what ever you want possible. There are several options for registration if you have a small group of people you would like to invite then I can set up my back yard garden so you don't have to spend hundreds on a garden for your Ceremony.
I always go out of my way to please my clients and this has enabled me to achieved extraordinary results and success for which I'm truly grateful for.
I love being of service, I have a thirst for helping and enhancing people's lives so this inspires me to go to the extra yard to please my couples. I take the stress of everything so you can relax and take in your day.
So call me for a Free quick chat no obligation what so ever.
You'll be surprised at what I can do for you.
ROWVILLE  – REGISTRY WEDDINGS MARRIAGE CELEBRANT
Sharon Osman
0422448928