WEDDING CELEBRANT SERVICE – MELBOURNE WEDDING ON A TOURIST VISA
Call or text now on 0422448918
Planning to get Married in Melbourne on a Tourist Visa? No problem!
Congratulations and welcome to the most exciting experience.
Most couples ring me to ask if they can marry on a Tourist Visa in Australia.
The answer is Yes!
You will also be please to know that it's quite easy to get married in Melbourne if you are on holiday and hold a Tourist Visa.
I'm Sharon Osman and it is a pleasure to serve you and welcome you to this magnificent country.
With  12 years of experience I've married hundreds of couples in Melbourne on tourist visas visiting regardless of whether they are here for 3 or 6 months or even less.
I say it's fairly simple because there are barely any requirements. You don't need to be a resident.
As long as you both are of legal age which is 18, have successfully lodged your NOIM form with your celebrant at least a month prior and have provided all legal documentation such as ID for example. There are no other requirements.
However just before the wedding ceremony, the couple would be required  to sign a declaration stating that that there are no impediments to them legally marrying.
Depending on what the couple wants they could choose to have a easy Elopement style marriage from my office or they may choose to invite family and friends and have a personalised ceremony created.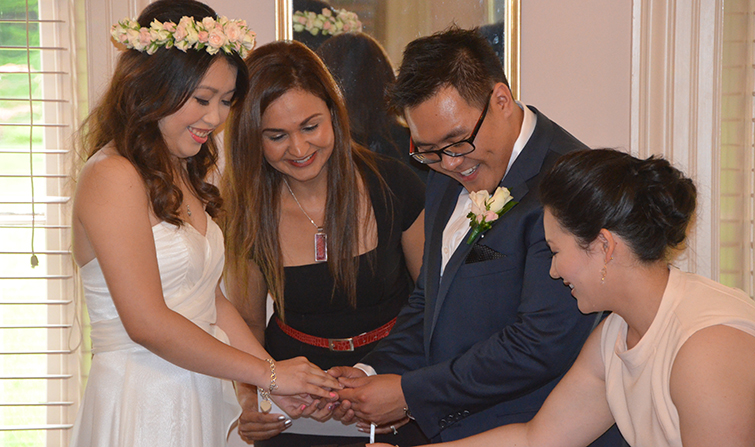 There are legalities on the wedding day and during the ceremony they will exchange legal vows and sign marriage documents in the presence of at least two witnesses.
After the wedding your documents will be attended to and lodged with BDM who will register your marriage.
Any questions? Call me for a quick chat
0422448918