WEDDING CELEBRANT MOORABBIN
Call or text now on 0422448918
Servicing Moorabbin and surrounding suburbs. Sharon Osman is a Moorabbin Wedding Celebrant offering competitive prices from elopements to glamorous weddings and everything In between.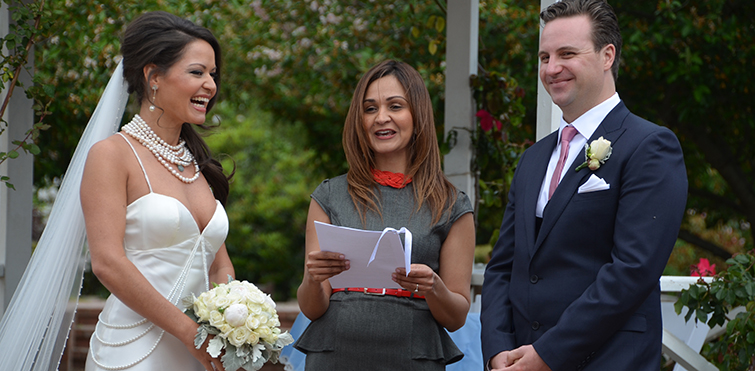 About Sharon..
Sharon is a well respected Moorabbin Marriage Celebrant who is dedicated to ensuring that each ceremony is sincere and stylish, reflecting each clients ideals and visions.
She is one of the most sought after celebrants in Moorabbin and all over Melbourne. A finalist in 2017, 2018 and every year since in the ABIA for Victorian Celebrant of the year Award. Sharon is noted for her sincerity, friendly, dignified and professional approach. She has formal qualifications with Diplomas in Planning and Conducting Marriage Ceremonies, Certificate 1V in Celebrancy,  Training and Assessment, works in Quality Assurance and is Life Coach & Mentor.
Sharon's warm and caring nature has contributed to her being a people's person. It is this quality that helped her to make the big move to becoming a professionally certified celebrant, able to perform Celebrant services throughout Moorabbin and all Melbourne. Sharon has married people from all walks of life, interstate and overseas. As a Wedding Celebrant, Sharon loves helping people, and is deeply interested in life coaching. Her ability to listen, and to identify possibilities and open up avenues for her clients is her greatest strength.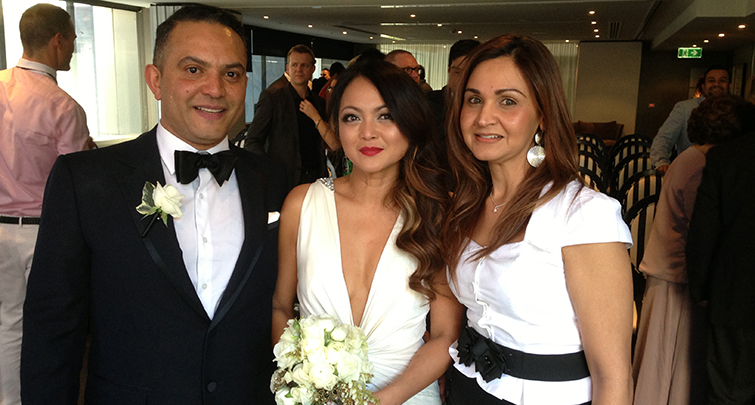 Seamlessly utilizing her skills, experience and extraordinary ability to liaise gained from years of working with people from different cultures, has helped her to facilitate ceremonies with professionalism and passion, which is rarely witnessed in this day and age.
On your special day, you are the most important person and you don't want your day to have any setbacks…. This is where Sharon comes in.
As your Wedding Celebrant having conducted a number of weddings in Moorabbin, she will assist you to create the service you desire, whether it is a Wedding, Commitment, Renewal of Vows or Same Sex Marriage.
In addition to the legal requirements which a wedding must include, Sharon has the knowledge, expertise and understanding to help you plan the type of celebration you desire and deserve.
Message from Sharon..
"When I perform a wedding I do my best to give nothing less than my best. Regardless of whether the couple marry at a 5 star reception or their humble backyard in Moorabbin, whether the bride wears a track suit to her ceremony or a gown more expensive than my car."
Call me today for a no obligation quote 0422448918