MARRIAGE  CELEBRANT – BELGRAVE WEDDINGS
Call now on 0422448918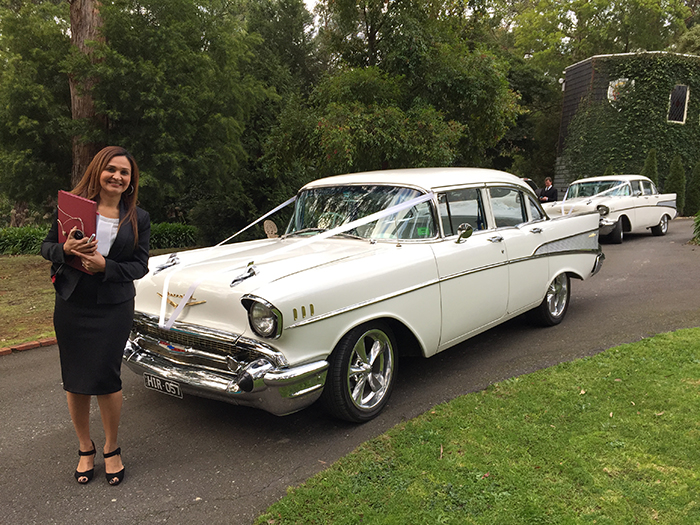 Marrying in Belgrave is not only picturesque but different.
Are you planning to marry and looking for a Belgrave Wedding Celebrant?
I'm Sharon Osman and I have been conducting Weddings in the Belgrave & surrounds for over 12years.
Congratulations on your engagement and I hope I can serve you to the fullest.
From a non egotistical place, I'm going to start off promoting myself and my business and hopefully that will give you a clear indication of who I am, how I operate and what I offer. 😊
Everyone is looking for a Celebrant with some good recommendation or credibility.
Over the years I have been magically blessed to have some amazing couples who have given me some fantastic reviews and rating.
I believe what's contributed to my success as a Belgrave Celebrant is my friendly, laid back nature, positive energy and vibe, enables me to click with couples. My bubbly and energetic personality helps couple feel comfortable, confident and safe with me.
My listener listening skills and attention to detail allows me to write a narrative of how you met and fell in love, share the attributes that you love and appreciate about each other & include in your ceremony.
With me what you see is what you get, I am very honest and transparent from the get go. What I quote is what you will pay. No hidden costs.
I also discuss the style & vibe of ceremony that you may have in mind and you can confidently rely on me to craft it in a way that exceeds your expectations.
I fully understand and respect if you want to be totally a part of writing your ceremony or whether you leave it ip to me entirely. I also provide you with vows to choose from or with my help you can write your own. Regardless I will help every step of the way.  Your ceremony will be meaningful and delightful. It will be all about you, filled with joy, precious memories, fun and emotions. Please feel free to read the ABIA review and testimonials on my website.
I totally value my role as a Belgrave Wedding Celebrant.  It's more than just a job to me, it's fuelled by inspiration and passion.
Each wedding ceremony is unique and a total honour & blessing for me.
Words cannot express the fulfilment that comes from being a Belgrave Marriage Celebrant. It's an opportunity to bring to life your love story focusing on your love and desire for each other.
I work tirelessly to make your dream come true, taking the time to get to know your story and understand your meaning of love.
My background in Quality assurance and life coaching means that I not only come from a place of love and understanding, but I pays close attention to detail and I am a professional speaker.
The key to my success is because I truly know how to listen, respect, and pay attention to every couples request.
With almost 1000 weddings up my sleeve and several ABIA awards, I pride myself in offering a flawless service & add value to make all my couples happy.
Call me for a quick chat and quote and I'll never disappoint you.
MARRIAGE  CELEBRANT – BELGRAVE WEDDINGS
0422448918