WEDDING CELEBRANT- ST KILDA WEDDINGS
Call or text now on 0422448918
Love is the most powerful emotion in the world and uniting people in love is the most amazing experience..
Hello and congratulations on your engagement and upcoming wedding.
If you are here, you must be seeking a Wedding Celebrant in St Kilda.
Welcome to my page !
My name is Sharon Osman, a Wedding Celebrant, Life Coach, wife, mother and now grandmother.
I love what I do and do what I love and that is uniting people, in love.
It all began over 12 years ago when I witnessed a Celebrant at a friends Wedding. I thought "I would love to do that." It was only an intention planted in my mind, but within a year it was a reality!!!
Becoming a St Kilda Wedding Celebrant was the best career decision I ever made. I now get paid to do what I love …. It can't get better than that.
I love people in love and I love celebrating their Love.
A wedding day is one of the best days of your life.
You dream it and I create it, by designing a ceremony that is filled with fun, authenticity and a bit of sentiment. Being a Life Coach and Celebrant, I effortlessly connect with my couples, get to know them and share their love story.
As a St Kilda Marriage Celebrant I Specialise in Personalised Ceremonies, It's not my style to stand up there and give a lecture on marriage. Instead, I creatively and narrate how the couple met, fell in love, the attributes they love about each other, their views on marriage and their future dreams. This sets the scene for the rest of the day.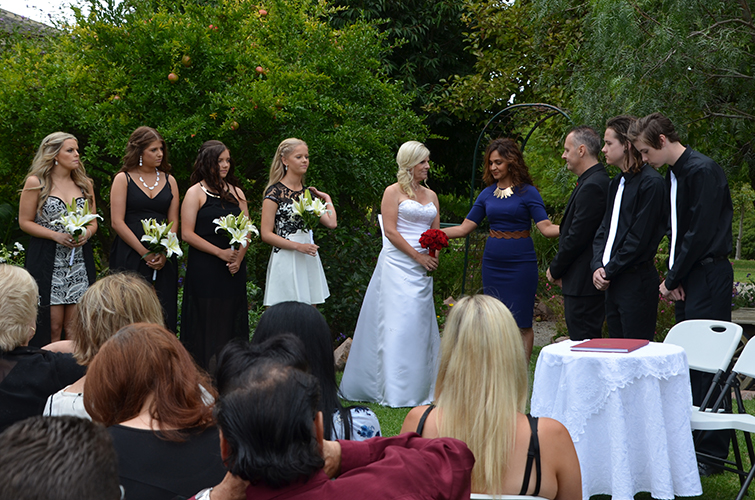 Regardless of what sort of ceremony you are after, I create a safe space for you to feel comfortable and relaxed in my presence. I focus on you and listen to what you want. If asked I offer help, guidance and knowledge that I have grasped over the years along with endless ideas, possibilities and options.
Regardless of whether it's their 1st, 2nd or 3rd marriage or regardless of what age, sexual preference, nationality or religion you are, with me…. you feel confident to freely share what you want without fear of judgement.
I feel privileged to say that I've conducted not only St Kilda weddings but married people from all different countries, cultures and backgrounds. From all over Australia and Overseas.
As your St Kilda Wedding Celebrant my role is to serve you with excellent value and professionalism.
For me, being a Celebrant is extremely purposeful, deeply fulfilling and incredibly rewarding.
So if you need a St Kilda Marriage Celebrant, call me for an obligation free chat over the phone or over a coffee.
MARRIAGE CELEBRANT- ST KILDA WEDDINGS
0422448918