WEDDING CELEBRANT MELBOURNE
Call or text now on 0422448918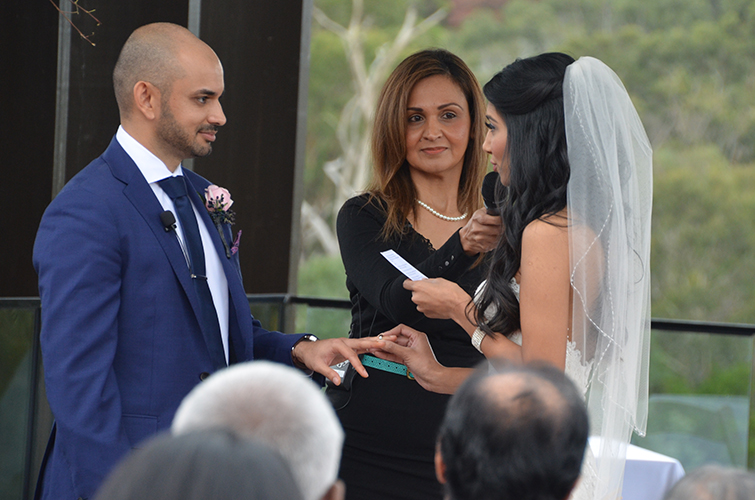 As an authorised Melbourne Marriage Celebrant, Sharon conducts Legal Marriage Registrations & whole beautifully personalised ceremonies that will take your breath away.
"She takes care of everything to do with your ceremony and all legal paperwork is attended to so you have the peace of mind to relax and enjoy your day."
Hey there and congratulations!
I'm Sharon Osman, a mum, wife, grandmother, life coach, everything to everyone and for you, a Melbourne WEDDING Celebrant with over 12 glorious years of wedding experience.
Thanks to all my couples who have voted and rated my services,  I have won several ABIA award, for which I'm truly humbled and wholeheartedly grateful for.
I take my role as a Melbourne Marriage Celebrant very seriously and value the importance, professionalism and responsibly that goes with it. So with me you are in safe hands.
With my guidance and your input I can help create a meaningful, romantic and personal ceremony that's actually authentic & enjoyable.
The secret to my success is my outstanding customer service, unbeatable value and unlimited support. My warm joyful heart, flexibly and love for people draws customers to me from all walks of life, different nationalities and backgrounds.
I can talk to you over the phone or meet to discuss exactly what you want for your special day.
All my ceremonies are different personal and authentic.
I design your ceremony in a manner where you confirm to your beloved just how much you love them, what they mean to you, the qualities about them you love, how they make you feel and your vision with them for many years to come. Everyone loves a good laugh so your ceremony will be full of love, laughter, meaning and incredible memories.
As an experienced and highly reputable celebrant, I can help you to create and write your own Vows or you might like to choose one from the list I give you.
You might like to reflect on the highlights of your relationship, tell your partner how much they mean to you make promises for your future.
Regardless of what style and vibe you choose, as your Melbourne Marriage Celebrant, I offer total support. I can also suggest options and ideas to incorporate cultural or religious elements into of ceremony. Your special day can be a small private affair or it can include your wider family and friends. The idea is that you relax and enjoy your special day, knowing that components of your ceremony will be attended to and everything will flow effortlessly and professionally.
My Life Coaching background has contributed widely to my public speaking skills and enhanced my creativity as a writer.
So If you are looking for a Melbourne Wedding Celebrant who is the perfect fit, call me today for an obligation free chat and a customised quote. See how you feel with me and then decide whether I can contribute to planning your ceremony elegant, graceful, straightforward and fun.
0422448918