WEDDING CELEBRANT YARRA VALLEY WEDDINGS
Call or text now on 0422448918
Congratulations and welcome to all the excitement. I'm Sharon Osman, a Marriage Celebrant conducting Weddings in Yarra Valley and all over Melbourne.
For the past 12 years I have devoted myself to weddings and have given each individual couple my undivided attention.
If you are not sure where to start, or not sure of what you want, I'm more than happy to chat with you, shed light on your doubts and lay out all your options and possibilities for you to choose from.
If you already know what you want, that's awesome, let's discuss your special day and you get to hear first hand what I have to offer.
With me as your Yarra Valley Wedding Celebrant, you are assured of quality customer service, professionalism, warmth along with a personalised ceremony that you will absolutely love.
Every ceremony that I write is different, meaningful, authentic and highlights your love and desire for each other. There's your love story, emotion, humour and all legalities professionally delivered with class and grace.
I must add that I am more than just a Yarra Valley Celebrant. I am a mum, wife, grandma and a life coach. I have mastered the art of listening and pay attention to what you want, don't want and can also guide you offering suggestions if required. I am caring and confident, with a desire to serve so I am happy to take you under my wing and help you along every step of the way.
I come equipped with a professional PA system, personal microphones and pride myself in being punctual.
If you want a Yarra Valley Celebrant who truly appreciates how important your wedding day is, and some one who will go the extra mile to make sure your dream is manifested, then I'm pleased and humbled to say that I am the one for you.
With several ABIA awards to back my credibility, I have a diverse range of experience working with all nationalities, backgrounds, cultures, age groups, religions and sexual preferences.
Because of my easy going and non judgmental nature, I am able to perform with total respect and professionalism when it comes to wedding celebrations.
Whether offering my services as a Yarra Valley Wedding Celebrant or just in my day to day life, I am very responsible and respectful.
Officiating wedding ceremonies is much more than a job to me, it's a passion and part of my lifestyle.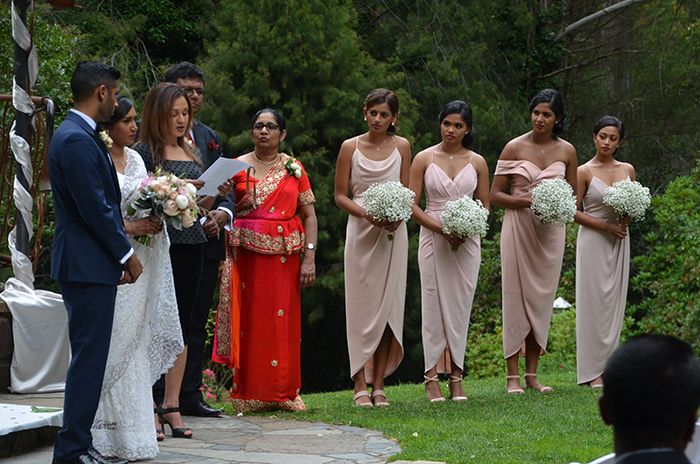 I am constantly competing with myself and I'm fuelled by inspiration which enables me to feel deep gratitude to be a part of your special day. My services extend far and wide,  I am extremely flexible with a friendly vibe, very easily adaptable and willing to accommodate the needs of your special day.
So call me today and let me enlighten you with everything I have to offer and tailor a special price for you if required.
Call Sharon Osman
Yarra Valley Marriage Celebrant  0422448918
Thanks for reading.