CIVIL MARRIAGE CELEBRANT BORONIA

Call or text now on 0422448918
For weddings in Boronia, Boronia East and Surrounding Melbourne suburbs. A professional Boronia Wedding Celebrant conducting Civil Elopements / Marriage Registration / Marriage License, even Weddings Specialising in Sand Ceremonies.
For small intimate groups of 10-15 guests garden facilities available. Want to find out more? Call for a free quote.
Congratulations & Welcome to my website. As you are about to embark on the wonderful and exciting journey of planning your wedding Day, I would love to be of Service.
My name is Sharon Osman and I am a well respected & experienced Boronia Marriage Celebrant. For the past 10 years I have Serviced not just Boronia but Officiated Ceremonies all over Melbourne.
Such an honour it is to be a Celebrant in Victoria Finalist at the Annual Bridal Industry Awards (ABIA Awards) 3 years in a row in 2017, 2018 2019.  A big thanks to all my past couples who have voted for me.
As most would agree….Choosing your Wedding Celebrant can be quite a daunting task, but I am here to tell you that it can be a comfortable and fun experience.
It's not my Job to tell you what to do, but to offer assistance, share experiences, ideas and allow you explore your potential and gently guide you through the process making it exciting, fun and affordable. Enabling all your dreams to come true and making the impossible, possible for you. This is where my added Life Coaching and Facilitating skills, resources and experience will come to play.
As your Boronia Wedding Celebrant, I believe that together we can create the most amazing ceremony, just like the one you dreamed of all your life! Elegantly put together perfect words and framed sentences that represent you and your love for each other. I know this because it is what I love doing. I have done hundreds of Weddings in and around Boronia and each was special and unique in their own way. This is what I wake up for and I love the look on my couples faces when I share stories and ideas. Instantly they feel excited, empowered and most of all relaxed because I take it off their shoulders. I pay attention to detail and am very mindful that it is "your day" I am also mindful of your situation and your budget. I give you the best for the lowest price possible. Because I was married in May 2014 and I know how expensive weddings are, I can offer ideas and recommend suppliers that I have researched and used.
Regardless of your sexual preference. Same Sex or Straight, Whether you're planning a small, intimate wedding or a larger event, formal, informal, elopement. Whether at home in your back yard or at a reception in Boronia, I create  the ceremony of your dreams, and pay attention to all the other important legalities of getting married, including the preparation and lodgement of the documents you need to complete to ensure you are legally married.
I've come to learn that no two couples are the same. I also provide additional resources for you to peruse your individuality. These include vows, readings, poems and blessings which you can choose from.
There are some important legal requirements for marriage of which you should be aware.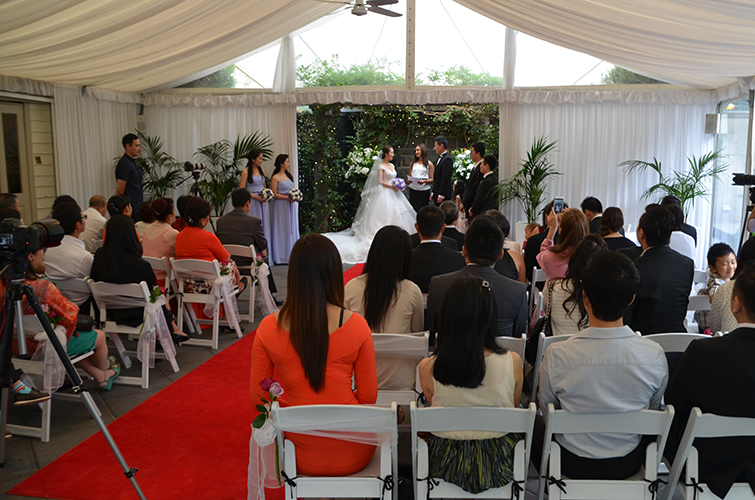 Regardless who you are or where you're from, if your dream is to be married in Australia, near the beach or any where in Boronia/Melbourne, I can help that dream come true…. Over the years as a Celebrant I have helped to arrange hundreds of weddings for couples from many countries including: Australia, UK, Italy, Netherlands, Switzerland, Germany, China, Canada, Egypt, Africa & Japan … I am more than happy to personalize the marriage ceremony to suit your cultural beliefs. Include any customs from your country into the service, include family, children or anyone significant. I also provide a Letter for Partner Visas.
My all time Favorite is the 
SAND CEREMONY: It's a unique and bonding part of wedding ceremonies. Whether indoor our outdoor, on a beach or in a chapel. I have done so many of these In different styles. The pouring and blending of sand symbolizes the unity of the bride & groom created by their uniting through marriage. You can also include children or close family members. The vase used becomes a permanent keep sake in the married couple's home. Since the introduction of Sand Ceremonies they have become so popular and these vase and sand sets, still comprise of glass vases including the main plus several pouring vases. The shape of those vases over time has become varied and brides now have their choice from highly finished contemporary looks to more traditional look. They come in different shapes. One couple had a vase in the shape of a heart. It looked spectacular!!
As I close, I like to thank you for reading and invite you to call me on 0422448918 so I can serve you. 
I also service Ferntree Gully, Croydon, Heathmont, Ringwood, Wantirna, Scorseby, Croydon, Croydon Hills, Mooroolbark, Olinda, Rowville, Vermont & Nunawadding.
Other Suburbs I Service
Carlton 3053
Carlton South
Carlton North
Docklands 3008
East Melbourne 3002
Jolimont
Flemington 3031 (Shared with City of Moonee Valley)
Kensington 3031
Melbourne 3000
Melbourne 3004 (St Kilda Road area, shared with City of Port Phillip)
North Melbourne 3051
Hotham Hill
Macaulay
Parkville 3052
Royal Park
Port Melbourne 3207
Fishermans Bend
Southbank 3006
South Wharf 3006
South Yarra 3141
West Melbourne 3003
Coode Island
City of Port Phillip Edit
Albert Park 3206😊
Balaclava 3183😊
Elwood 😊
Middle Park 3206😊
Port Melbourne 3207 😊
Beacon Cove
Fishermans Bend😊
Garden City
Sandridge
Ripponlea 3185 😊
St Kilda 3182😀
St Kilda South
St Kilda East 3183
St Kilda West 3182
St Kilda Junction
Southbank 3006
South Melbourne 3205
South Wharf 3006
City of Yarra Edit
Abbotsford 3067😊
Victoria Park
Alphington 3078
Burnley
North Carlton
Clifton Hill 3068
Collingwood 3066
Collingwood North
Cremorne 3121
Fitzroy 3065
Fitzroy North 3068
North Fitzroy
Richmond 3121
Burnley North
North Richmond
Richmond South
West Richmond (the nam
Beaumaris 3193
Black Rock 3193
Brighton 3186
Were Street
Brighton Beach
Brighton North
Middle Brighton
Brighton East 3187
North Road
Cheltenham 3192
Southland Centre
Pennydale
Gardenvale 3185
Hampton 3188
Castlefield
Hampton East 3188
Highett 3190
Sandringham 3191
Moorabbin 3189
Beaconsfield 3807
Officer 3809
Officer South
Pakenham 3810
Edit
Avonsleigh 3782
Bayles 3981
Yallock
Beaconsfield Upper 3808
Cations
Bunyip 3815
Bunyip North 3815
Caldermeade 3984
Cardinia 3978
Lisbaun
Catani 3981
Clematis 3782
Cockatoo 3781
Fielder
Wright
Cora Lynn 3814
Dalmore 3981
Dewhurst 3809
Emerald 3782
Lakeside
Nobelius
Garfield 3814
Garfield North 3814
Gembrook 3783
Cornucopia
Gilwell Park
Whites Corner
Koo Wee Rup 3981
Dalmore East
Koo Wee Rup North 3891
Lang Lang 3984
Lang Lang East 3894
Longwarry 3816 (shared Shire of Baw Baw)
Maryknoll 3812
Menzies Creek 3159 (shared Shire of Yarra Ranges)
Modella 3816 (shared Shire of Baw Baw)
Monomeith 3984
Mount Burnett 3781
Nangana 3781
Nar Nar Goon 3812
Nar Nar Goon North 3812
Nyora 3987 (shared South Gippsland Shireand Shire of Baw Baw)
Officer South 3809
Pakenham South 3810
Pakenham Upper 3810
Rythdale 3810
Tonimbuk 3815
Tooradin North 3977
Tynong 3813
Tynong North 3813
Berwick
Cranbourne 3977
Cranbourne East 3977
Cranbourne North 3977
Merinda Park
Cranbourne West 3977
Cranbourne South 3977
Centreville
Doveton 3177
Endeavour Hills 3802
Eumemmerring 3177
Hallam 3803
Hampton Park 3976
Junction Village 3977
Lynbrook 3975
Narre Warren 3805
Narre Warren North 3804
Narre Warren South 3805
Blind Bight 3980
Cannons Creek 3977
Clyde 3978
Clyde North 3978
Devon Meadows 3977
Fiveways
Harkaway 3806
Lysterfield South 3156
Pearcedale 3912
Tooradin 3980
Warneet 3980
Edit
Dandenong 3175
Cleeland
Dunearn
Dandenong East
Dandenong Plaza
Oakwood Park
Dandenong North 3175
Lyndale
Dandenong South 3175
Keysborough 3173
Parkmore
Noble Park 3174
Harrisfield
Noble Park East
Yarraman
Noble Park North 3174
Springvale 3171
Sandown Park
Springvale South 3172
Lyndhurst 3975
Bangholme 3175
Carrum Downs 3201
Frankston 3199
Eliza Heights
Frankston East
Frankston Heights
Karingal
Leawarra
Long Island
Mile Bridge
Mount Erin
Olivers Hill
Frankston North 3200
Pines Forest
Frankston South 3199
Baden Powell
Langwarrin 3910
Sandhurst 3977
Seaford 3198
Belvedere Park
Kananook
Skye 3977
Lyndhurst South
Bentleigh 3204
Bentleigh East 3165
Coatesville
Eastmoor
Caulfield 3162
Caulfield East 3145
Caulfield North 3161
Caulfield Junction
Crimea
Caulfield South 3162
Hopetoun Gardens
Carnegie 3163
Elsternwick 3185
Gardenvale 3185
Gardenvale West
Glen Huntly 3163
Booran Road
McKinnon 3204
Murrumbeena 3163
Beauville
Ormond 3204
Ormond East
St Kilda East 3183
Aspendale 3195
Aspendale Gardens 3195
Bonbeach 3196
Braeside 3195
Carrum 3197
Chelsea 3196
Chelsea Heights 3196
Cheltenham 3192 (Shared with City of Bayside)
Cheltenham East
Cheltenham North
Clarinda 3169
Clayton South 3169
Dingley Village 3172
Dingley
Heathen Hill
Edithvale 3196
Heatherton 3202
Highett 3190
Mentone 3194
Charman
Mentone East
Moorabbin 3189
Moorabbin East
Wishart
Moorabbin Airport 3194
Mordialloc 3195
Mordialloc North
Parkdale 3195
Patterson Lakes 3197
Patterson Gardens
Waterways 3195
Ashwood 3147
Stocksville
Burwood 3125 (Shared with City of Whitehorse)
Chadstone 3148
Jordanville South
Clayton 3168
Clayton North
Petersville
Westerfield
Whitburn
Glen Waverley 3150
Brentwood
Syndal
Syndal East
Hughesdale 3166
Huntingdale 3166
Monash University 3800
Mount Waverley 3149
Bayview
Highbury View
Jordanville
Pinewood
Mulgrave 3170
Monashville
Mulgrave East
Mulgrave North
Valewood
Waverley Gardens
Waverley Park
Notting Hill 3168
Oakleigh 3166
Oakleigh East 3166
Oakleigh South 3167
Moorleigh
Wheelers Hill 3150
Brandon Park
Jells Park
Below is a list of Restaurants and function venues in Boronia also a list of Weeding Receptions in Melbourne.
Licensed Cafes & Licensed Informal Restaurants
Cove Steakhouse Wine Bar & Grill
Boronia Restaurants VIC
Modern Australian
Licensed Cafes & Licensed Informal Restaurant
wong Restaurant
Boronia Restaurants VIC
Chinese
Licensed Cafes & Licensed Informal Restaurants
Hot Gossip
Boronia Restaurants VIC
Indian
Licensed Restaurants
Indian Dhaba
Boronia Restaurants VIC
Indian
Mountain Thai
Boronia Restaurants VIC
Taco Bill Mexican Restaurant(Boronia)
Boronia Restaurants VIC
Mexican
Kingsland
Boronia Restaurants VIC
Chinese
Unlicensed Cafe/Family Style
Siam Terrace Restaurant
Boronia Restaurants VIC
Thai
Unlicensed Cafe/Family Style
Kolo Lime Cafe
Boronia Restaurants VIC
Cafe
Unlicensed Cafe/Style
Mish Mash cafe & Gallery
Boronia VIC
Licensed Cafes & Licensed Informal
Stallions Italian Family Restaurant
Boronia Vic