WEDDINGS & ELOPEMENTS – BURWOOD WEDDING CELEBRANT

Call or text now on 0422448918
Love is an incredibly powerful gift and uniting people in love is super special for me as a Burwood Wedding Celebrant
Congratulations and Welcome!
Your wedding day is one of the most important days of your life, so it makes sense to choose a marriage celebrant that you feel most comfortable with.
I'm Sharon Osman a Burwood Wedding Celebrant conducting Weddings & Elopements in Burwood and all over Melbourne for over 12 years !  Regardless of if you want a personalised ceremony and glamorous wedding or something low key and intimate, I have options and packages for everyone.
Choosing a Burwood Marriage Celebrant doesn't have to be a daunting experience. Whether it's a Wedding Ceremony or an Elopement style registration, they should be someone who you feel comfortable with, easy to be yourself with, someone who understands, listens and communicates effectively.
This can make all the difference to your special day.
With years of experience, I will work with you to create a personalised, beautiful and memorable ceremony, providing you with flexibility and freedom, whilst guiding and accommodating your personal wishes.
So how would you like your ceremony to run? Would you like to share your story, write your own personal vows and/or have a family or friend share a poem or reading with you both?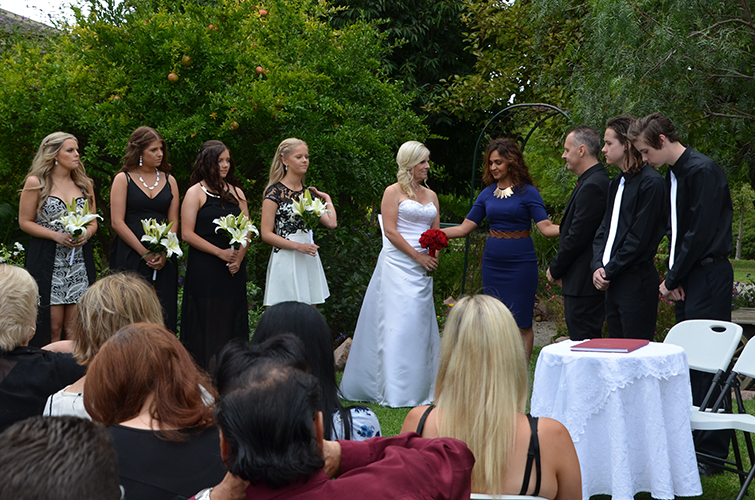 I can offer support by providing comprehensive information and resources, including guidance on a variety of ceremony options.
No matter what type of ceremony you dream of, I will be there to assist you and make it happen. It is YOUR day after all.
I would love the opportunity to sit down with you to discuss your plans in more detail, to help you make one of life's most important promises. If you have any questions at all, please feel free to contact me.
BURWOOD WEDDING CELEBRANT- WEDDINGS & ELOPEMENTS
0422448918
I do what I love and love what I do and I believe it shows.