CIVIL MARRIAGE CELEBRANT BUDGET WEDDING

Call or text now on 0422448918
It's quite normal these days to have a Budget Wedding, however you don't have to settle for poor quality. I'm Sharon Osman an  Authorised Wedding Celebrant and I offer a Professional Service at an affordable price.
Contact me and find out all your options and possibilities that are available.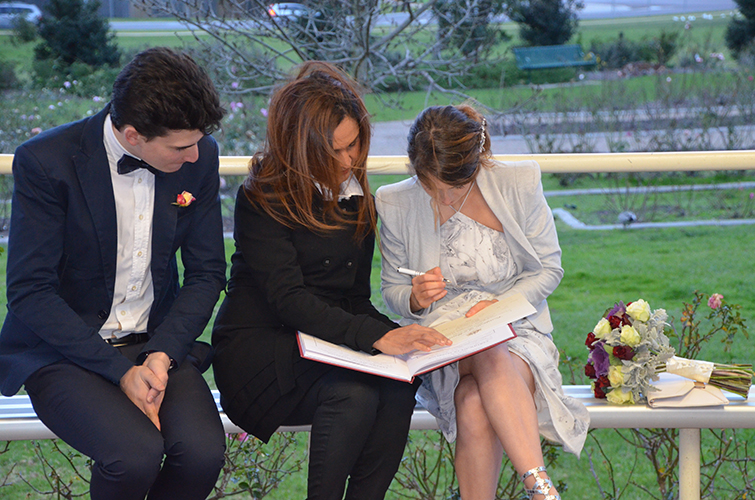 Having been in the business for almost 13 years now, l have met couples from all walks of life. So, I fully understand how stressful and expensive weddings can be these days.
My passion and love for people in love had enabled me to provide a service that is tailored to everyone's needs and suits every ones budget.
Having a Celebrant officiate a Wedding on a Budget doesn't necessarily have to be below standard. Not if you do your research and look into the Celebrant's website, take time to read the testimonials and look at pictures of the weddings that have been conducted by them.
Every wedding ceremony is different and no two couples are the same. Your relationship is special and unique and as such, it is important to stay true to yourselves and have fun designing the wedding ceremony that is right for you. It's your day and ultimately, your decision.
Whether you're after a simple ceremony or one that is more elaborate, we can work together to ensure it is authentic and truly memorable and reflects you as a couple and your relationship. A highly personalised ceremony where love and friendship are truly celebrated, creates an everlasting memory for you and your guests to enjoy .
Some of the  Local Areas I have officiated Include – Berwick – Dandenong Ranges – Eastern Melbourne – Narre Warren – Kallista – Rowville – SE Melb – Southeast Melbourne – Yarra Valley – Beaches – Brunswick – Fitzroy – Frankston Ferntree Gully – Belgrave – Cranbourne – Springvale – Mulgrave – Clayton – Blackburn – Chadstone – Doveton – Endeavour Hills – Kew- Hawthorne – Essendon – Doncaster- Gen Iris- Glen Waverley and all over Melbourne.
My role as a marriage celebrant is to work with couples and show them the endless possibilities and choices available to them in order to ensure their ceremony is amazing and all about them! I also provide information and guidance to my couples in order to support not only their contribution but also to encourage participation in the development of their ceremony.
My approach is relaxed and I enjoy having fun with couples putting together the story of how they met, fell in love. To help you decide if I am the celebrant you are looking for, I offer an obligation free first meeting to discuss your plans and any needs or requirements you may have.
Your wedding day is such a wonderfully special occasion and I would love the opportunity to work together to achieve your vision and create your very own personal and unique wedding ceremony.
A number of cultures have adopted the traditional Western custom of the white wedding in which a bride is in a white wedding dress and a veil. This tradition was popularized through the wedding of Queen Victoria. Within the modern 'white wedding' tradition, a white dress and veil are not usually a choice for a woman's second or subsequent wedding. Whether you wear a white dress or a Ivory dress or a Red one or something casual,  the choice is yours.
The use of a wedding ring has long been part of religious weddings in Europe and America, but the origin of the tradition is unclear. One possibility is the Roman belief in the Vena Amoris, which was believed to be a blood vessel that ran from the fourth finger (ring finger) directly to the heart, thus when a couple wore rings on this finger their hearts were connected. Wedding rings these days are totally optional and you get to decide what you want.
Weddings these days come in all styles to suit ones individual needs. Some couples may want spiritual, cultural or religious rituals in their wedding ceremony which may include family members getting involved. Many couples choose to steer away from these traditions and have it relaxed and simple.
Regardless of what you choose I can endure you that I can make your day extra special for a fraction of the cost.
Don't  take my word for it, just go to my gallery and testimonies page and allow me validate  my credibility. If your happy with what you see contact me for a free quote.