WEDDING CELEBRANT CARNEGIE
Call or text now on 0422448918
In Carnegie, whether a Wedding or Elopement, I'm a qualified Carnegie Marriage Celebrant who will officiate your Wedding professionally and effortlessly to suit your budget as long as all legal aspects are covered. Contact me for a great quote.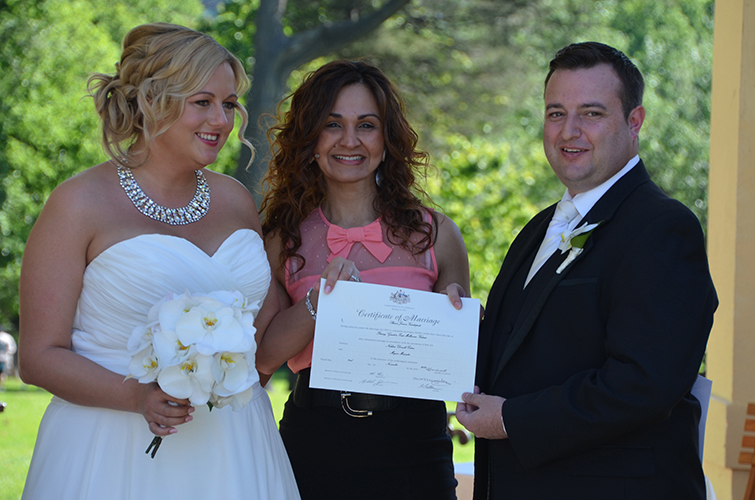 Working around the Carnegie area over the years has given me pride and satisfaction to have pleased all my clients with a high quality and personalised service as a marriage officiant. I have thoroughly enjoyed the wedding ceremonies that I have taken part in, and enjoy my role as a marriage celebrant regardless of how glamorous or intimate. Really… The sky is the limit when it comes to your wedding ceremony.
I easily extend my services as a marriage officiant in the most warm, understanding and professional way you could ever imagine. My brides  and grooms are happy. Simply because I know it's about your special love, your special romance and I believe you own the day.
I give you what you want in the best and most affordable way possible.
After consultation with the couple, I will plan and deliver a warm and personalised ceremony. This process involves discussion of a range of symbolic traditions that may be included and also a range of vows that may be modified to meet the specific needs of the couple. My 12 years of experience as a marriage celebrant can help provide essential information regarding possible locations for your ceremony around Carnegie.
I prepare and attend to all the necessary documentation including the Notice of Intended Marriage, the Declaration, the Marriage Certificates and the application for the Registry Marriage Certificate.
I prepare the ceremony and email it to the couple for their further consideration. Suggested changes are most welcome up to a week prior to the ceremony.
I include all instructions for the formal bridal entrance so that all members of the bridal party know exactly where to go and what to do. There is a range of options from which to choose in relation to the entry of the bridal party.
I maintain contact as necessary via email and phone or meetings as required.
If one member of the couple is overseas, I prepare the letter for the consulate to facilitate the visa application, to make sure that I can perform effectively in eliminating unnecessary inconveniences.
I also do Elopements.
Instead of going to the Registry, for almost the same price:
Have your wedding your way, with an experienced authorised Carnegie Celebrant.
Have your wedding where you want it, your home in Carnegie or mine or any other venue in Melbourne.
Have your wedding when you want it, any day, any time.
This is a very affordable option for your wedding.
All legal aspects covered so contact me today.
0422448918