CUSTOM CEREMONIES MELBOURNE WEDDING CELEBRANT
Call or text now on 0422448918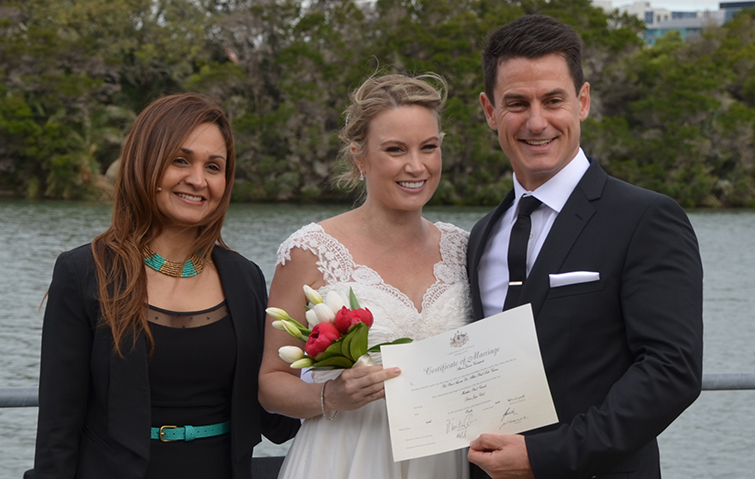 Looking for a Melbourne Wedding Celebrant to customise your Ceremony? Well Sharon specialises in custom ceremonies and is a most sought after Melbourne Celebrant.With 6 ABIA  Finalists Awards in 2017, 2018 and every year since, Sharon feels privileged to Serve as a Melbourne Celebrant.
Call her for a no obligation chat and quote.
Congratulations and thanks for your time. Custom Wedding Ceremonies are not necessarily just personalised ceremonies.
They include blending of two different cultures, backgrounds or religious aspects. This may include certain rituals you wish to incorporate in your Ceremony.
Before going any further, I like to dwell a bit in my style of personalising ceremonies.
This to me is the most exciting part the Ceremony where I share the couples Love Story, including the attributes they love about each other. Anything special, significant and humorous. Here's where I unfold their future dreams, aspirations and goals for their life time together.
I script a Ceremony that is meaningful, warm, engaging and one that reflects you and your partnership. I provide vows for them to choose from and even help them create and personalise their own vows. This truly adds meaning and substance to their Ceremony, engaging their family and friends totally.
With 12 years of experience I have married couples from all over the world.
Everything starts with Love!!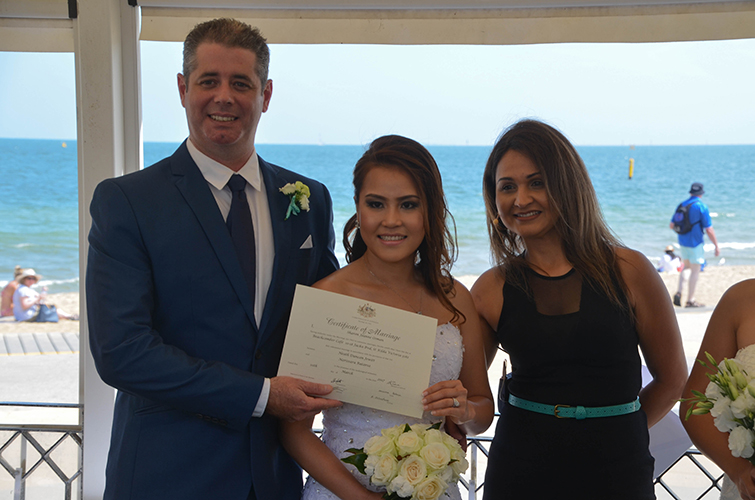 A whole lot of heart and soul goes into the creating, personalising and delivering each wedding Ceremony.
In a country as culturally diverse as Australia, it should come as no surprise that combining two religions and/or ethnic backgrounds in marriage is becoming increasingly common. You were born and raised in Italy while he was born and raised in Sri Lanka & you both met in Australia. Both of you value your heritage and your cultural wedding traditions. So that's where I come in to create a Ceremony that unites the two cultures where both sides feel honoured and respected as they start a new life together.
Planning a wedding a can be challenging, and combining two cultures as it's often called fusion weddings, can be even more challenging to families if there is no proper communication, understanding & flexibility.
In order to help you, your family and guests relax, enjoy, and experience some of your cultural or religious backgrounds, it's important for you to decide what is important to you. Have a look at the traditions and decide which aspects are most significant to include in your Ceremony. Once you have established which elements are important, then along with your celebrant you can begin planning the best way to blend in those traditions into your wedding ceremony. When planning a wedding It's nice to involve family members, including parents especially when discussing traditional & cultural components.
If any of the above is not for you and you prefer a no fuss Registry Style Wedding, No worries!
I conduct Legal proceedings from my home office where you feel free, comfortable and relaxed. You can take as many photos as you like and are welcome to use my garden for pictures.
So regardless of what you choose. There's something for everyone, and everyone is treated and cared for with the same respect and regard.
So call me for a quick chat.
0422448918