Wedding Celebrant Melbourne CBD
Call or text now on 0422448918
Looking for a Professional, Positive and Passionate Melbourne Celebrant? You're in the right website.
Uniting people in love for almost 12 years has been the most exciting, rewarding and fulfilling experience for me.
I'm Sharon Osman and I congratulate you both on your engagement!!  Sourcing a Wedding Celebrant in Melbourne for your special day can be both exciting and and a bit daunting with the increasing number of Celebrants out there.
I aim to help make this easier and more fun for my couples, rather than a stressful task.
Regardless of whom you are or which part of the world you come from, what you believe in or your gender choice, I hold all my couples in highest regard.
I value your time and respect your wishes, so I offer nothing but exceptional customer service, satisfaction and incredible value.
With a love for life and love for being of Service, I'm very blessed to have married over 700 couples from different walks of life, cultures, backgrounds, religions and sexual preferences.
From the very get go, I'm open and honest, flexible and help you every step of the way. From filling out your Notice form to helping have your marriage registered after the wedding, I'm there to assist.
A perfect wedding ceremony is a perfectly created personalised love story. I specialize in personalising & creating unique Ceremonies, offering a wide range of options to suit all couples.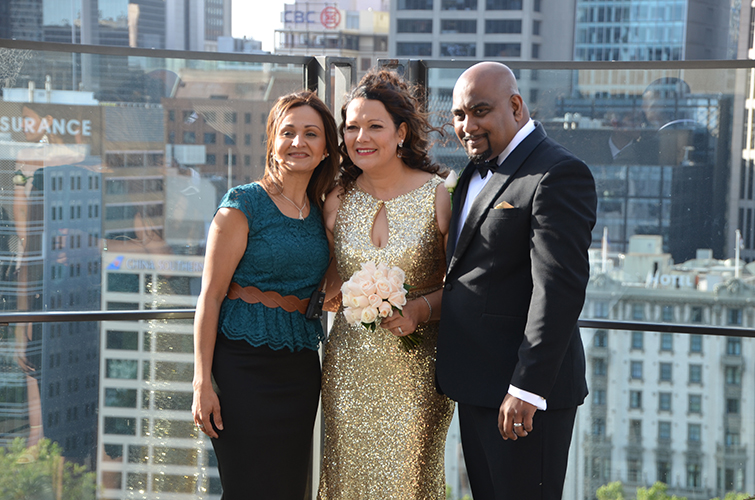 I love writing and creating. So your love and feelings for each other is carefully crafted into a meaningful, personalised ceremony that would captivate your guests, leave you with a magical memory.
Some couples love a glamorous formal wedding ceremony and some are looking for a more personal/intimate ceremony instead of an over the top extravaganza!
Regardless of of your preference, I have something to suit everyone. Whether it's a mixed marriage, first marriage, second marriage or third, makes no difference to me. Whether it a Same Sex Wedding or Surprise Wedding, they all are equally exciting and special.
Please also enquire about the quick and cost effective option of having just Legal Registration with you both and your two witnesses from my office or your home.
Call today!
0422448918