WEDDING CELEBRANT EPPING
Call or text now on 0422448918
Officiating Weddings in Epping, Epping North and all over Melbourne for a number of years, I add meaning to your day. I effortlessly tailor a ceremony to suit your needs and budget. Contact me today for a free quote-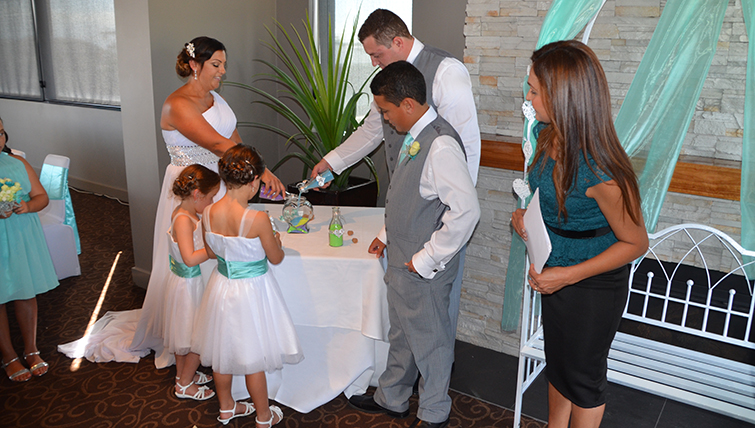 My Name is Sharon Osman and I am a qualified Wedding Celebrant servicing Epping. My favourite part is listening to your story. Understanding the meaning of your love and personalising a ceremony for you including your values and beliefs. This for you is cherished and memorable. For me… Very fulfilling. Most importantly I give you a ceremony that suits your needs and budget..
I specialise in providing a personal touch to your Wedding Ceremony. With the information you share, I design a romantic, intimate, personal and relaxed marriage ceremony at a venue, garden or even your backyard in Epping. Your wedding day is about you, and is a day that you choose to share just together, or along with your family and friends. It is extremely paramount to me that the ceremony be designed especially for you! I have many sample ceremonies, vows, quotes and readings to help and assist you in choosing parts that truly reflect your personality and relationship.
Regardless who you are or where you're from, if your dream is to be married in Australia, near the beach or any where in Melbourne, I can help that dream come true…. Over the years as a Celebrant I have helped to arrange hundreds of weddings for couples from many countries including: Australia, UK, Italy, Netherlands, Switzerland, Germany, China, Canada, Egypt, Africa & Japan … I am more than happy to personalise the marriage ceremony to suit your cultural beliefs. Include any customs from your country into the service, include family, children or anyone significant.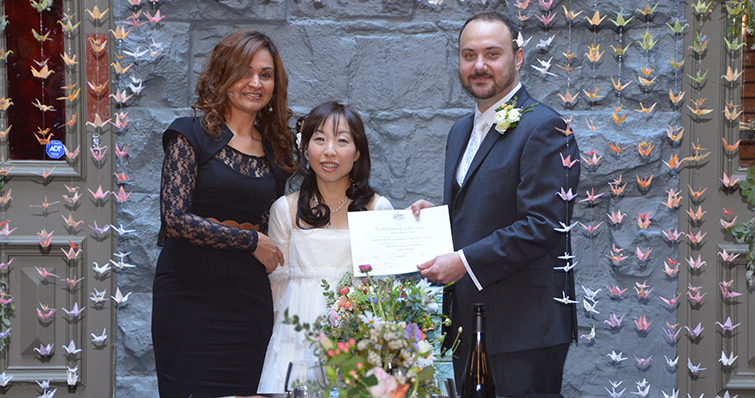 Some of the ceremonies I gave conducted include – Sand Ceremony, Releasing of Doves, Rose Ceremonies, Hand Fasting Ceremony, Wine Ceremony, I have done Jewish Ceremonies, Hindu Ceremonies, Buddhist, Muslim & Christian. Not to mention non religious and inter faith ceremonies.
My approach is relaxed and I enjoy having fun with couples putting together the story of how they met, fell in love and ultimately decided to get married.
To help you decide if I am the celebrant you are looking for, I offer an obligation free first meeting to discuss your plans and any needs or requirements you may have.
So contact me today on 0422448918.