PROSPECTIVE MARRIAGE VISA – FIANCE IMMIGRATION WEDDING CELEBRANT
Call or text now on 0422448918
Hello and welcome! If you have applied for a Prospective Marriage Visa and looking for a Marriage Celebrant,
Let me introduce myself. I'm Sharon Osman, an authorised Wedding Celebrant with 12 years of wedding experience.
Regardless of where in the world your fiancé is, you can apply for a prospective marriage visa so they can come to Australia and get married.
You might have an immigration lawyer or agent, or you might be applying on your own. If you don't have one I'm happy to recommend very reputable immigration agents and lawyers who I have worked with over the years.
As a Marriage Celebrant assisting with FIANCE immigration, I have not only married couples from all over Melbourne, Interstate & Overseas but also helped them get their fiancé over for the wedding by providing immigration with proof of Notice that they intend to marry.
If you are seeking immigration for your fiancé, and need a letter from your celebrant, I sure can provide one.
The first step for me to help you with your prospective marriage visa is that you must Lodge the Notice of Intention to marry form with me.
Once this is successfully lodged and you have a tentative date, I prepare a official letter for the immigration department including all the required information and details. I send you or your lawyer/ immigration agent this letter along with a copy of your NOIM form.
Once your fiancé arrives in Melbourne you will need to see me so we can complete all other procedures prior to the wedding.
You might choose to have a easy legal registration style wedding or you might be planning something more extravagant.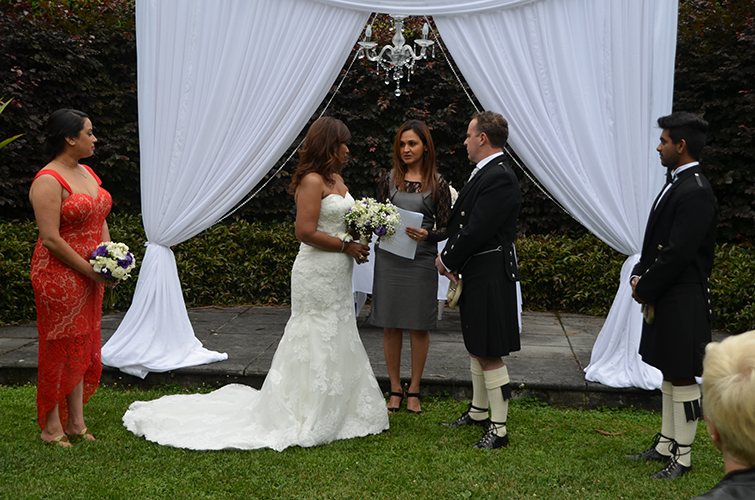 I specialise in personalised ceremonies so if that's the path you choose I'll create a ceremony for you that's meaningful, romantic, fun and unforgettable. Not forgetting that I also attend to all legalities and provide the option of applying for your legal certificate for you.
So if you need a letter or guidance for a prospective marriage visa, call me for more free information.
0422448918
Seeing my couples reunited and happily married is the most rewarding feeling.