MELBOURNE CELEBRANT WEDDINGS & ELOPEMENTS
Call now on 0422448918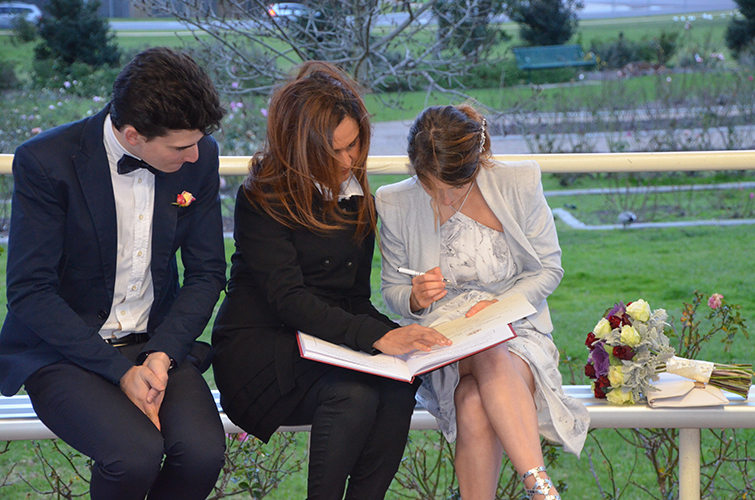 Sharon Osman is a highly reputable Celebrant in Melbourne, conducting Weddings, Elopements or Registry style weddings for almost 12 years.
If you are after professionalisms & Exceptional value contact her for a free quote.
Email- cherishedmomentscelebrated@gmail.com
Mobile- 0422448918
Hello Beautiful People, congratulations and welcome to my website.
I'm Sharon Osman a Melbourne Wedding Celebrant also conducting easy Registry Style Elopements from my home office. These are becoming more and more popular depending on the couples situation, Covid restrictions and budget.
My love for weddings and people in love, has drawn me to the best job ever. I'm a mum, wife, grandmother, Life Coach & mentor and many things to many people. Ultimately my purpose on earth is to be of service. I pride myself in offering a quality service whether it's easy elopement style or premium Weddings in Melbourne & all over Australia.
After over 600 Weddings & Elopements I can still confidently say that I love my job & feel honoured to be a part of your special day.
Planning your wedding, can be exciting, fun & overwhelming for couples.
Over the years I've helped lift the stress off your busy day. For me it's absolutely fulfilling & very rewarding, so here's what I believe.
When it comes to looking for & choosing a celebrant who will officiate your Elopement Wedding ceremony, there's not much to consider.
There are so many Celebrants out there and most couples can feel confused and not know who to choose.
In my journey as a celebrant over the years I have learned and evolved so much.
In my humble opinion,
It's extremely important to feel comfortable and connected with your celebrant. So chat over the phone if you cannot meet
See if there's a connection and whether you are a perfect fit. Ask questions as many as you can and examine their knowledge, their initiative to explain and help. Gauge whether they are genuine, helpful and supporting you or whether they are taking over the situation.
Most importantly follow your heart and gut feeling, when all else fails your intuition will guide you.
As your Melbourne wedding & elopement celebrant I'm here to tell you that wedding Ceremonies are quite often the part that most couples don't really know how to make personalise. That's where I come in to incorporate the couples personalities using, humour, sentiment & love making the ceremony uniquely theirs. Although the wording and the structure of the ceremony is almost the last thing that is thought of, chatting with my couples gives ideas & inspiration to create their love story.
Regardless of whether it's a full wedding ceremony or elopement style, there's a small passage and vows that legally have to be said to make sure you are officially married.
Apart from that everything else can be customized to suit you.
As your celebrant I am trained to connect with you and create a ceremony that reflect your personalities, style and theme for your relationship, and allow you to make decisions regarding everything.
Personally I let my clients know that I'm there to deliver their wishes and hold their hand every step of the way.
The Ceremony is the most important part of your wedding.
A really good fit between celebrant and couple is important and the relationship you have with them can be over a long period of time. I still connect with so many of my past couples. Sometimes correspondence and catch ups can span over a year! They will get to know the intimate parts of your life particularly if you wish to share your good and bad times & dreams.
You should feel at ease and comfortable to share things openly and honestly so everything flows effortlessly.
So whether you are a Melbourne Celebrant for your wedding or elopement, start planning early. All good celebrant will get booked out quickly sometimes up to a year or more in advance. Especially in the Spring and Summer months on Fridays, Saturdays and Sundays.
Look for reviews, read testaments. Early morning weddings or twilight weddings are a fabulous idea and will allow you to get the celebrant you want to work around other weddings. Friday or Sunday weddings are also a great option and often work better for other vendors too!
Once you find your celebrant, make sure that you are clear on prices, check about travel costs, deposits and cancellation fees. You should be on the same page with them, whether in an email or something in writing that way everyone is clear about what is expected of each other.
I hope I was able to shed some light on areas that might be quite new to you. There's so much more information and a lot to take in, so please don't hesitate to contact me for a quote or even a query. I'm here to serve you in anyway I can.
0422448918