WEDDING CELEBRANT – NARRE WARREN MARRIAGES
Call or text now on 0422448918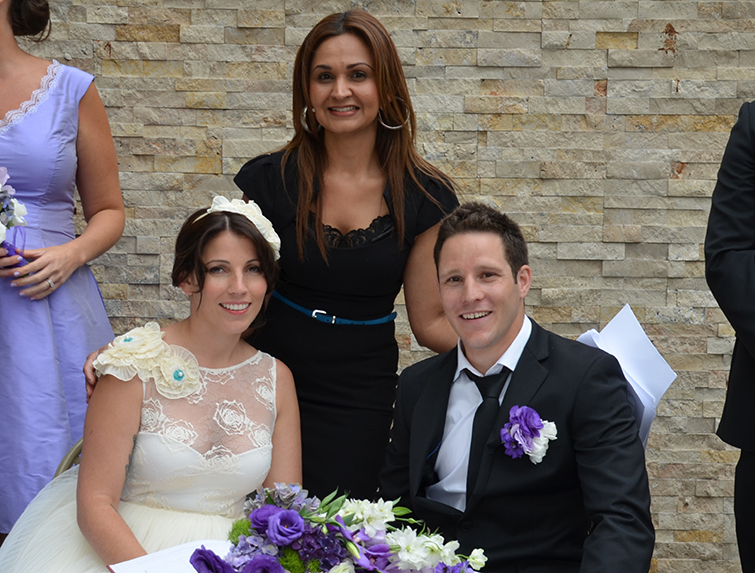 Sharon Osman is a Narre Warren Marriage Celebrant uniting people in love in Narre Warren, Narre Warren North, Narre Warren South & all over Melbourne.
Hello & Congratulations! Welcome to the most exciting time, your wedding. I am totally honoured and very grateful to have married couples of all nationalities and backgrounds over the past 12 years. Regardless of what you are after, small and intimate or formal and elaborate, I have the ability to deliver a special unique and classy ceremony every single time. As a Narre Warren Wedding Celebrant , I also offer quick, easy cost effective legal registrations from my office. If you prefer something a little more elegant & wish to have around 10 guests, I offer a service where you can use my garden for your wedding. Call me for a quick chat and I'll discuss everything with you. 0422448918
Alternatively you may choose to celebrate your wedding either in a park, garden or a glamorous venue. This is where I design a personalised ceremony sharing your love story, telling of how you met and fell in love, and the qualities you love about each other. I send you a list of vows and offer unlimited guidance, ideas and support.
Why not contact your Narre Warren Celebrant for a free chat and suitable quote
I have conducted hundreds of weddings in Narre Warren, all over Melbourne & even interstate.
Every wedding is different, special and memorable.
Weddings are passion & I enjoy travelling to marry couples all over Melbourne.
If you have more than 20 guests I use a high quality PA System. Your ceremony will be conducted with professionalism and delivered with grace on the day. My warm energy helps my couples relax and take on their day.
You are my focus at all times so I prioritize your needs. It's not my style to try to control or tell you what to do. If required I offer advice or guidance. I take care of all legalities once you provide me with the necessary documentation and identification.
I effortlessly work with couples from all walks if life, even those who speak little or no English. I have also worked with translators on many occasions and practice a lot of patience throughout the process.
With me you have the peace of mind that all your legalities are in order & attended to. I offer an affordable service tailored package to suit all needs and budgets all over Melbourne.
Call me today and you would not be disappointed.
0422448918